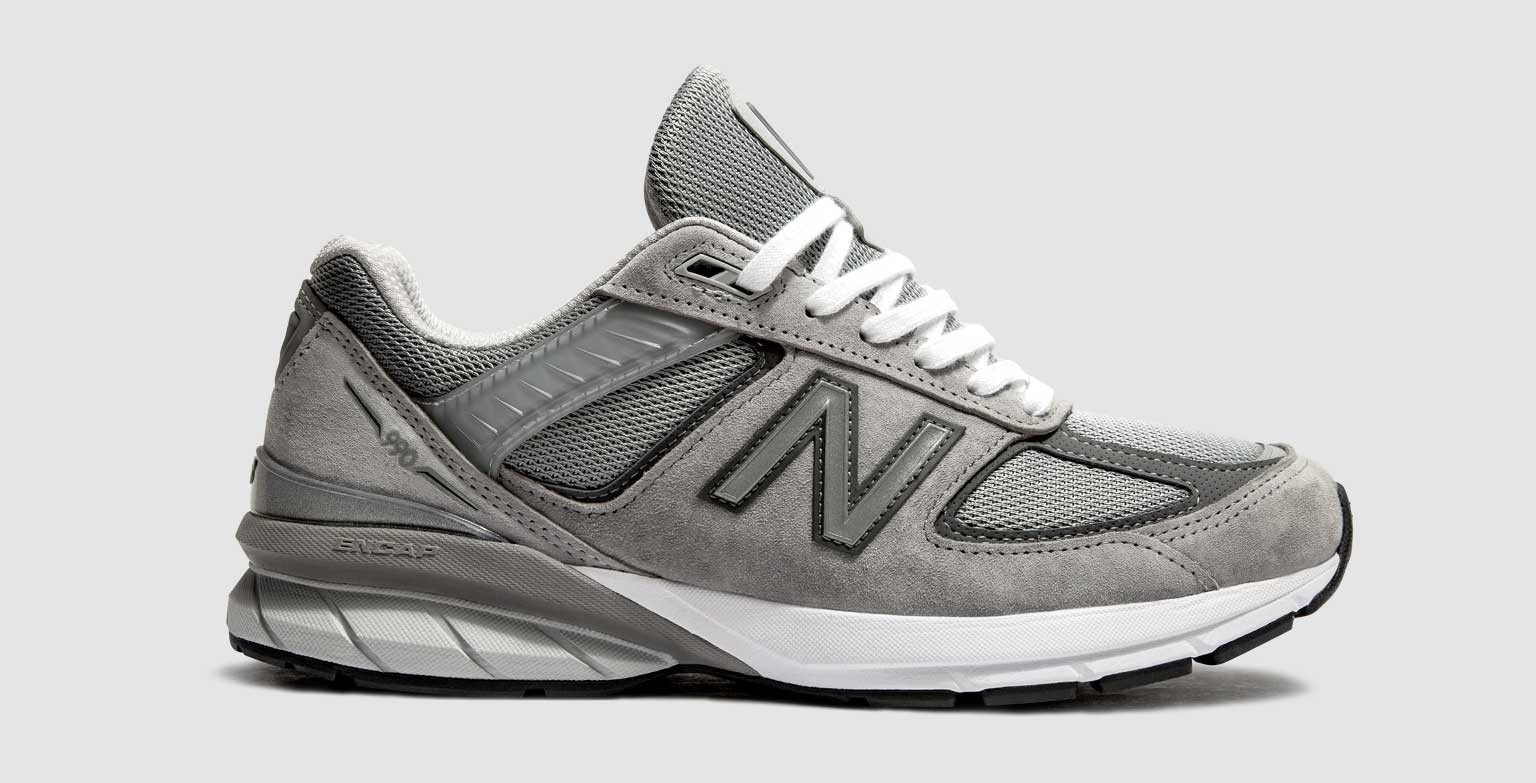 Cara Delevingne , a well-known British model, actress and singer with several fashion-related awards to her credit, said: "I spend most of my time wearing uncomfortable things, so for me, shoes are everything." And it is that, for reasons of physical and mental health, care of the aesthetic aspect and, not least, your economy, you cannot miss the New Balance offers that we offer in Dakonda, a shoe that will always provide you with maximum comfort.
We all know that the world of fashion is ephemeral and the taste for a certain style does not last more than one season, and that it can even fade before then. However, a few brands survive and even the interest for them increases with the passage of time, and New Balance is one of them. These are beautiful shoes that give elegance to whoever wears them. Thus, they have been the favorites of famous people such as Steve Jobs (Apple Inc.), who was a fan of them.
Since its inception, this shoe has offered maximum comfort to its users. You may not know it, but William J. Riley, a Boston waiter and shoemaker, was inspired by the limbs of chickens, which with their three points of support achieve magnificent balance. And this became the principle of the "arch supports" of this brand, whose objective was to minimize the ailments of the feet of those who worked on their feet all day: the working class.
Factors to Consider When Choosing New Balance Shoes
From that origin that we have just mentioned to the current shoe, there has been a whole process of evolution and improvement. And today, one of the reasons why customers hold this product in high esteem is because of its ability to satisfy the different widths of the feet of the users, since it is one of the few shoes in the world, on the so much emphasis has been placed on providing impressive comfort.
Consequently, when buying your New Balance you not only have to consider the model, color, price and length. Also, take into account the width, with which you will be acquiring shoes that will provide you with well-being. And it doesn't matter if you wear them for sports or other activities, combined with jeans and a T-shirt, or if you wear a more formal outfit, a suit, dress shirt and tie (as Nicolás Santos, the renowned Colombian marathon runner, does).
Tips for choosing the perfect shoe size
The process of walking, jogging and running is easier and more efficient when you wear the appropriate size, which benefits your physical health during the activity you do. Here are some tips to help you achieve those goals:
heel . Make sure it fits snugly inside the shoe, without giving any chance for slipping to occur. The area under the arch and above your upper arch needs to be snug, but not tight. Also, at the tip you will need enough space to move your fingers.
signs . If the shoe is smaller than what you need, you could suffer from cramps or numbness during or after the physical activity you perform. Even blisters or calluses could appear in different areas of the foot.
Age . Many people are unaware that adult feet generally continue to grow over the years. Likewise, resistance to discomfort decreases in the same proportion. Therefore, every time you go to buy a shoe, especially if you do it through an online store like ours, it is advisable that you take the measurements again. On the other hand, after a pregnancy there is usually an increase of at least half a size.
differences . The feet are not the same and there can be up to one size, in length or width, between one and the other. Therefore, make sure to always measure both feet and buy those shoes that fit better on the one that is larger. In the same way, the ideal time to take the measurements is at the end of the afternoon, when the daily activity has taken them to their maximum dimensions.
We are waiting for you at Dakonda, your online store, to buy your next New Balance shoes . Check the brand's size guide, in order to make sure you choose the most appropriate ones. And check out the rest of our catalog to find the clothes that you can wear with your new shoes.
Related products
Sneakers
New Balance
Z_MS237
Gender: Man
Sneakers
New Balance
Z_NBMSXRC
Gender: Man
Comments (0)
No comments at this moment