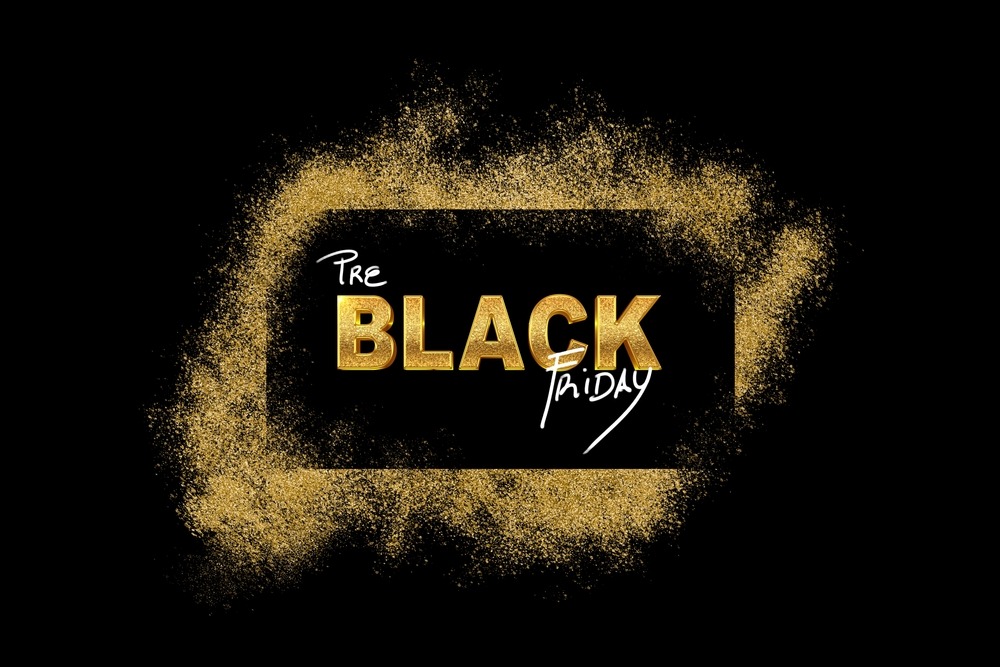 Although in our country, Black Friday is something relatively recent, it has been used as a lure for their offers by Walmart or Tj-Max for more than 20 years. in the U.S. The Internet has made it reach other countries, such as Spain.
Black Friday is celebrated the Friday after Thanksgiving, a very special day for Americans, which is always the fourth Thursday in November. Therefore, this year 2023, Black Friday will be on Friday , November 24 .
The Monday immediately after, November 27 , will be Cyber Monday. This is a day of offers in online stores.
Just a few days away from the long-awaited Black Friday, clothing and footwear lovers are only thinking about renewing their wardrobe by purchasing branded clothing online . And they should definitely do so on portals that not only join the exciting logistics involved in this special day, but also guarantee a fast and secure payment platform ; in addition to subsequent delivery of purchases within the stipulated time. Therefore, Dakonda is your ideal option .
When you browse the most prestigious brands on the market , to dress for any occasion, you will find multiple advantages. First of all, the quality of what you purchase will be optimal in terms of the durability of the fabrics and colors . Secondly, on the occasion of Black Friday, the most recognized fashion houses generate adorable collections with clothes that will later become a true global trend .
Advantages of buying branded clothing
---
Let's look at some situations that may arise, in which you will have to make decisions as an intelligent buyer to invest your money in clothes that not only flatter you; but that they last for as long as you want to use them:
➤ When the clothes are imitation
This is a more economical solution in the short term, but what happens in the medium and long term? Will these clothes really last more than a few washes? Or will they fit your figure with charm and elegance ?
Frequently, the names of the most prestigious fashion houses are seen printed on countless low-priced garments ; But, be careful as these are imitations that are sometimes noticeable with the naked eye, while others require more detailed observation. In any case, when you touch or use them they will not feel as soft as the original; They are usually made of more delicate materials that are pleasant to the touch .
That is why, in the long run, it will be more economical to invest in original garments ; although at first the cost is higher. Since, they will be more durable, comfortable and beautiful . And precisely special dates, such as Black Friday, are taken advantage of by the most skilled buyers to save on the acquisition of a wardrobe that will make people talk; Reliable online portals like Dakonda allow this.
---
➤ When you are clear about the type of occasion in which you will need new clothes
This is extremely useful information when making your online purchases in web stores like Dakonda. The reason is that it allows you to plan your outfits in the middle of the process or at least have some idea of the type of clothes you are looking for.
For these dates, it is not very difficult to imagine what the next events will be to show off your best clothes . In fact, several fashion experts point out that Black Friday has been created so that consumers can do their Christmas shopping early. and even have their costumes ready for the holidays.
So, if you enjoy exercising , you should check out our brand name sports products, such as Vans, Náutica and New Balance. On the other hand, if you move more in office environments, it is well worth looking for more corporate or perhaps casual clothing. And of course, if you're interested in getting your outfit ready for December events , you can't miss these crazy discounts on party clothes that only happen once a year.
---
➤ When you know what type of clothes you like most s you use
Closely related to the previous point, you should keep in mind your daily activities to stock up on the type of clothing you use the most. Thus, the Black Friday events will be the perfect occasion to renew your 2023 outfits or even to modernize your style a little with the latest fashion items that adapt to your personality.
---

Variety of brands to choose from
When it comes to prestigious brands it is difficult to have a favorite and when you look at the Dakonda website you run the risk of falling in love with them all. There you will find endless options for styles, colors and types of clothing to put together all the outfits you want.
Among the brands that you can find in our online store are Calvin Klein, Columbia, Converse, Guess , Lacoste, Levi's, New Balance , Reebok , Tomy Hilfiger and Vans . There are so many that you will be surprised!
You have seen many of these clothes in other stores at exorbitant prices; but, you won't believe what they mark this pre-Black Friday season ... with a great discount . Therefore, you cannot miss it. Prepare your payment method online and visit Dakonda as soon as possible, before stocks run out .
Related products
Flip flops
Guess
Z_FLADY1ELE09
Gender: Woman Composition: 100% PV
Comments (0)
No comments at this moment