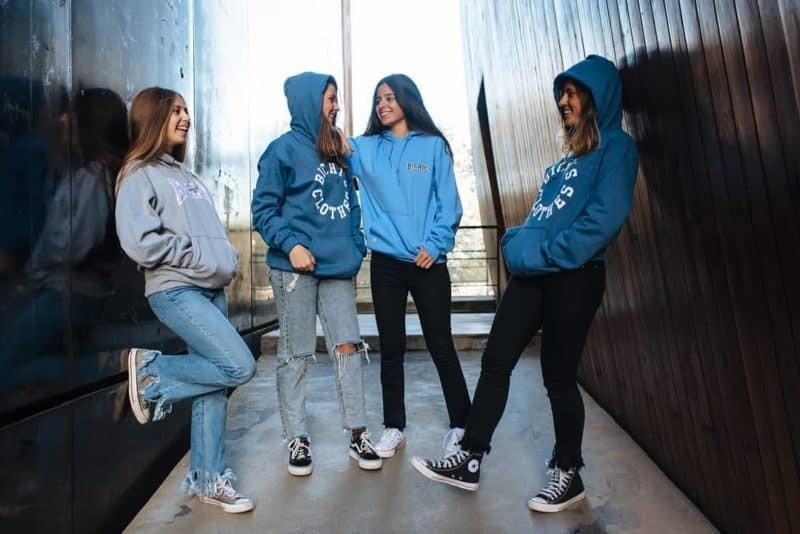 In this way, without leaving home, without taking risks, quickly and comfortably you can enjoy all its advantages. Find out about the promotions we have in Dakonda for you in this 2023.
Virginia Woolf , a British writer considered one of the most outstanding literary figures of the last century, said: "Though it seems banal, clothes have another purpose beyond keeping us warm. It changes our view of the world and the view the world has of us." To this we must add that it is a perceptible and tangible sign of the personality, emotions, interests and even lifestyle of the person who wears it.
Therefore, people tend to pay a lot of attention to the way they dress, the clothes they wear and the quality of the clothes. And when in an establishment you can find good offers of recognized and top quality brands , such as those we offer in Dakonda, then the personal satisfaction of the buyer becomes complete.
What can you find in Dakonda in this new year?
For our customers this year we have additional discounts on all our products . Check our catalog and discover more than 40 of the best international brands, such as Adidas, Converse, Diesel, Gant, Guess, Helly Hansen, Lacoste, Michael Kors, Nautica, New Balance, Ralph Lauren, Reebok, Timberland, Tommy Hilfiger, Vans, Calvin Klein and many more.
In our online store you will find clothing, footwear and accessories for women, men and children, with many benefits. Among them:
100% original brands . We have the official documents that prove this fact.
Secure payment methods . We use PAYPAL and the REDSYS payment gateway, which are completely reliable payment methods. In addition, the confidential data of our clients are not manipulated by us, but are encrypted (SSL) directly to the corresponding bank.
Guaranteed returns .
Shipping : for orders of less than €60 it has a cost of €5.99 and for orders of more than €60 only €2.99.
Deliveries within 24 to 72 hours . This is the option for orders from all over Europe. Keep in mind that the computations are working.
Check what we have for you…
In this time of more intense cold than normal, it is worth evaluating our stocks in a special way in the following lines:
jackets . We have women's vests, jackets, jackets, raincoats and blazers, of different models, lengths, materials and colours, from Guess, Helly Hansen , Columbia and Rains brands for women. And among the men's jackets there are: Napapijri, Náutica, Hackett, Ralph Lauren, Peuterey, etc. Here you will find what you need to withstand the weather, both on a formal and informal outing.
Booties and boots . We have an excellent assortment of footwear appropriate for this climate, with uppers made of leather or synthetic material and non-slip soles, from the brands UGG, Sorel,

Columbia

, and Camper. We also have models for formal events by Guess and Ralph Lauren, for her and for him, respectively.
Sweaters and Cardigans . Our Guess models for women and Ralph Lauren, Náutica, Napapijri , Lacoste, Tommy Hilfiger, Hackett and Gant for men will protect you from the cold, even indoors, but without producing excessive heat.
Visit our online fashion store and choose the jacket, ankle boots, boots, sweaters, cardigans or any other article that is to your liking. If you have any doubts or questions about a pending order to be delivered or any other matter related to Dakonda, contact us through the following email: customerservice@dakonda.com . We will reply to you as soon as possible.
Related products
Jackets
Columbia
Z_1685401
Gender: Woman Composition:
T-shirts
Gant
Z_2001-2003069
Gender: Man Composition: 100% Cotton
Jackets
Helly Hansen
Z_30239
Gender: Woman
Comments (0)
No comments at this moment